We treat your children as if they were are own.
As a specialty practice, we feel it is important to share with our patients and their families our philosophy when dealing with children. It is our goal to provide the highest quality medical care to infants and children with all of the compassion and concerns of a parent.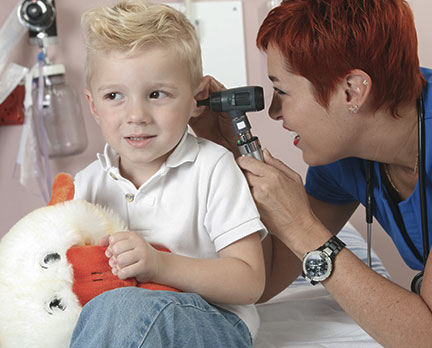 We feel that an ear, nose and throat physician who specializes in the care of children must know when a child will grow out of a problem and when they will not. With this approach in mind, our recommendations are often conservative. Our practice treats children with dignity and respect. We also recognize the needs of parents and feel it is vital to address those needs. We believe in educating the parent so that they can make the best choices for their children. Trust is very important to us. We realize that parents trust us with their most valuable possession, their child. We are honored with the privilege to care for their children.
We work in concert with the child's primary care physician, recognizing that the primary physician is the "captain of the ship" and all changes in treatment direction need their involvement. With these ideas in mind, we feel that we can provide the best pediatric care for children.
We're Easy To Find!
---
David W. Price, M.D. P.A.
Ear, Nose, Throat
2210 San Jacinto Blvd, Ste. #3
Denton, Texas 76205-7531
940.566.6747 – phone
940.565.9162 – fax
Tubes in your child's ears?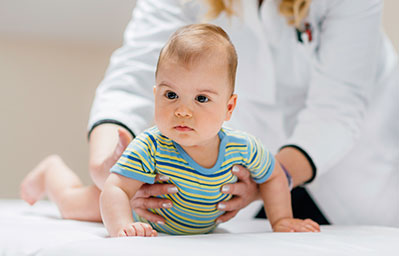 Many parents have asked the question about their children having tubes placed into their ears. Doctors consider surgery to insert tubes:
If a child has had fluid behind the eardrum in both ears for more than 3 months and has significant hearing loss in both ears.
If a child has repeat ear infections.
Placing tubes in the ears drains the fluid and ventilates the middle ear. Tubes may keep ear infections from recurring while the tubes are in place. They also keep fluid from building up behind the eardrum.
Minor complications occur in up to half of the children who have tubes inserted. Please schedule a consultation to discuss this procedure in further detail.
We Appreciate All the Kind Words from Our Patients
---
"I have Dr. Price to thank for so many reasons. I've suffered from inner ear problems for years – it used to cause me horrible vertigo, headache, and nausea symptoms. After about 2 years of unsuccessful treatments and drugs, I went to Dr. Price. He quickly identified the problem, treated me, and put me on a medication that FINALLY worked. A really cool thing that Dr. Price provides for his patients is a series of flat-screens mounted on the wall to show you exactly what's happening on the inside. It's amazing! He was really personal too, you can tell he's a family man. Thanks again, Dr. Price!"